Club News
Slade Competition
---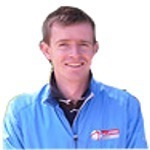 Rob McNicholas
PGA Professional Saffron Walden Golf Club
Yesterday saw the first June meeting of the Slade. Twenty-One players turned out to enjoy the sunshine and the course which was in excellent condition.
I drew Kieran as my partner and managed to persuade him to come for a practice before going out. We had a good game against Gary Bonner and Nick Wombwell which went to the last putt and ended in a tie with 39 points each!
We were cursing for most of the round as Nick was out of sorts leaving Gary to do all of the work. However, he sparked into life on the back nine after nearly going out of bounds on 12 he quickly notched up three three-pointers in a row.
Both teams finished in the middle of the pack with the winners getting 45 points. Well done Tony and James. At the other end of proceedings and clear winners of the PPPP were Micky and Gerald with 30 points.
Thanks to the club for hosting afterwards and we look forward to next month's installment!