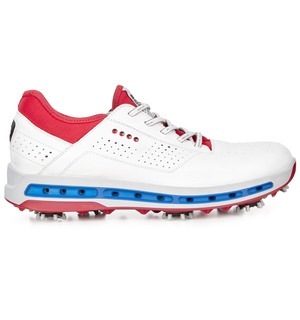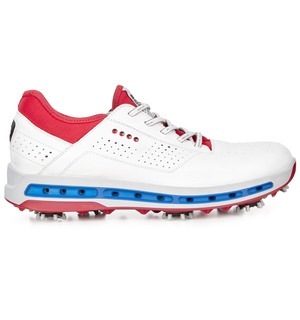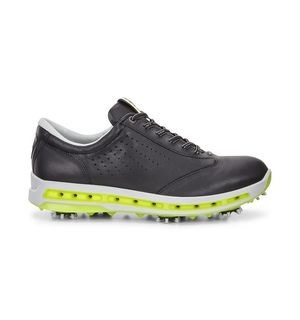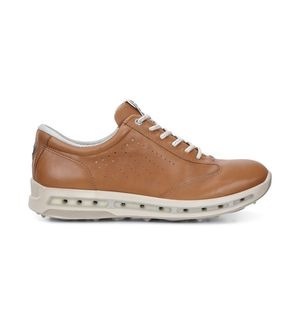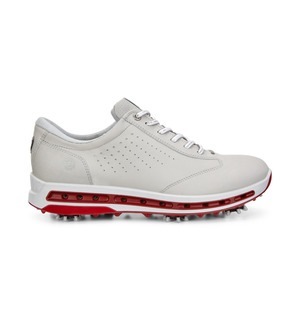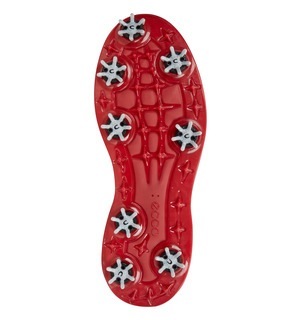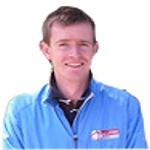 Exercise to Strike up on a Modern Driver
Two common faults I often see with a driver set up when teaching are; weight too left sided , and open shoulder alignment. These are both caused by the alteration with the ball position for the driver. As it's moved left in the stance for a right handed player, the weight tends to go with it, and the shoulders open at the same time. Read more.......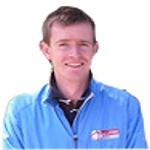 Swing Tips
Lots of people have asked which swing model they are and how do they know which one will suit them. Here is a straight forward test to see which model will suit your overall flexibility, strength and physical condition. Read more.......
ECCO COOL Gore-Tex Golf Shoe

view other products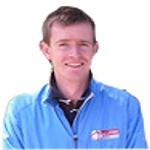 We all hate coming off the course with wet or sweaty feet, which is why we love this COOL Gore-Tex shoe from ECCO, which puts an end to both issues.
This shoe's innovative Gore-Tex membrane lets excess heat escape, while the midsole is also engineered with a series of channels to enhance airflow to ensure your feet stay dry and comfortable throughout the seasons.
Key features and benefits of the COOL shoe include:

Hydromax treated leather upper is breathable, waterproof, soft and durable
Advanced air channelling within the sole provides 360° breathability
Removable inlay sole offers extra width for those who need it
Upper and outsole bonded to make shoe more flexible and durable
Champ Slim-Lok cleat system delivers superb grip
There are a range of sizes available with the ECCO COOL Gore-Tex shoe, so contact us about trying before you buy so you don't risk an ill-fitting purchase.