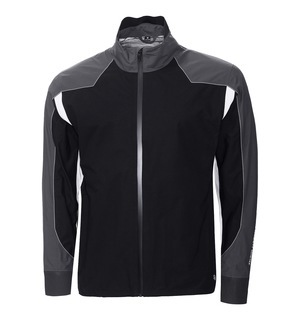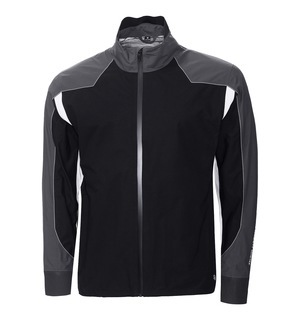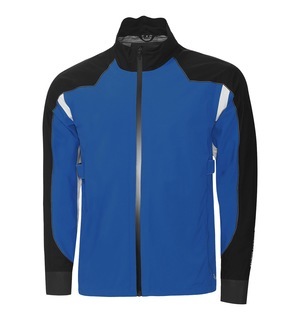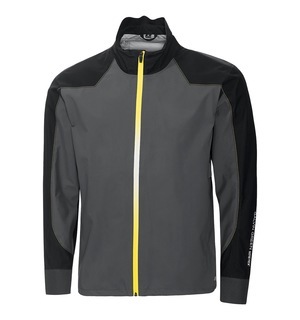 Exercise to Strike up on a Modern Driver
Two common faults I often see with a driver set up when teaching are; weight too left sided , and open shoulder alignment. These are both caused by the alteration with the ball position for the driver. As it's moved left in the stance for a right handed player, the weight tends to go with it, and the shoulders open at the same time. Read more.......
Swing Tips
Lots of people have asked which swing model they are and how do they know which one will suit them. Here is a straight forward test to see which model will suit your overall flexibility, strength and physical condition. Read more.......
Galvin Green Achilles waterproof jacket

view other products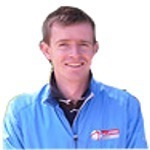 Galvin Green has pulled out all the stops with this stylish waterproof jacket; a product that looks fantastic and performs even better.
We guarantee this Achilles jacket will keep you dry if caught in a downpour thanks to its ultra-lightweight GORE-TEX fabric. But don't worry, it also comes with maximum breathability that removes excess heat and moisture to regulate your temperature - a winning combination in our eyes.
Key features include:

Adjustable chest and waist width
Extremely hard wearing and long lasting
Perfect fit and maximum freedom of movement developed for golfers
Smooth C-KNIT backer that "slides and glides" with your swing
Features the latest GORE-TEX technology that guarantees to keep you dry
Available in three striking colours and a wide range of sizes, this Achilles jacket should be seriously considered by anyone thinking about buying a new waterproof jacket.