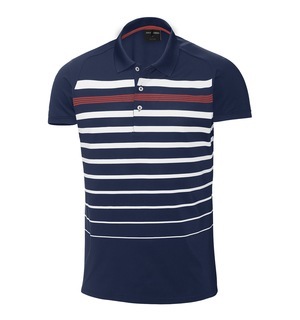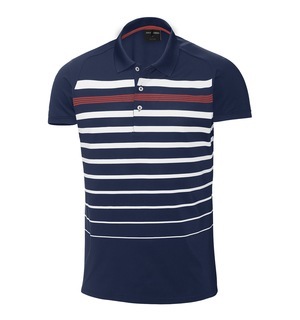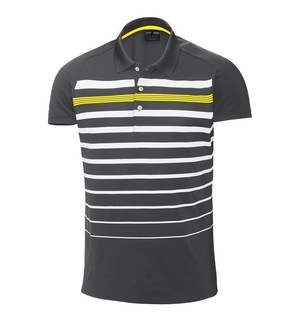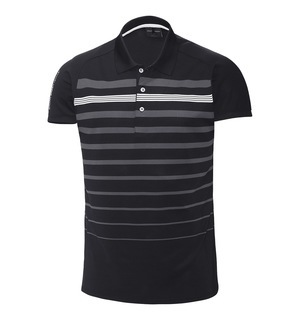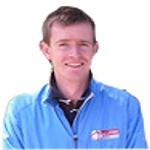 Exercise to Strike up on a Modern Driver
Two common faults I often see with a driver set up when teaching are; weight too left sided , and open shoulder alignment. These are both caused by the alteration with the ball position for the driver. As it's moved left in the stance for a right handed player, the weight tends to go with it, and the shoulders open at the same time. Read more.......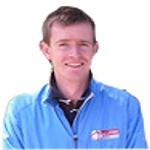 Swing Tips
Lots of people have asked which swing model they are and how do they know which one will suit them. Here is a straight forward test to see which model will suit your overall flexibility, strength and physical condition. Read more.......
Galvin Green Max shirt

view other products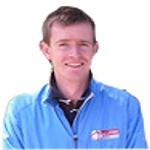 For those of you looking for a louder, more striking shirt then this feature-rich Max shirt will be right up your street.
Several horizontal blocks going across the front will catch your eye immediately when you see this shirt in the store, but its VENTIL8 fabric and UV factor 20+ protection that are the real talking points.
Key features include:

UV factor 20+ protection
Specially designed shape of shoulders minimise restriction when swinging
Increased comfort thanks to high level of breathability
Excellent moisture wicking properties that keep the body dry and cool
Light and soft to touch, making it a comfortable option
If this shirt has caught your eye then be sure to come and try one on for size next time you're at the club.