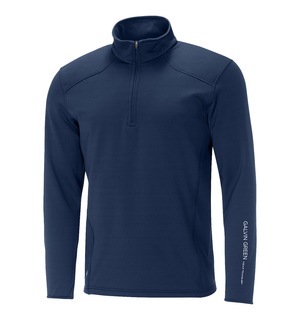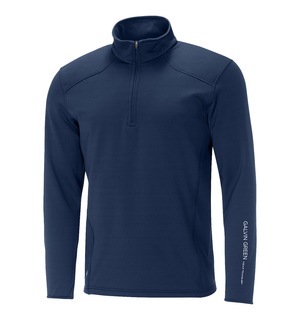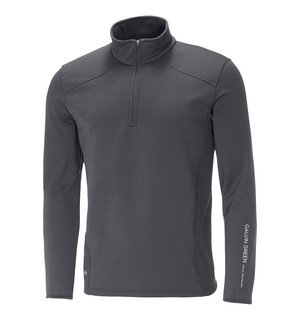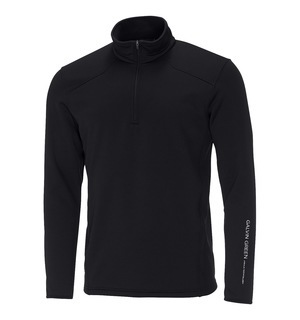 Exercise to Strike up on a Modern Driver
Two common faults I often see with a driver set up when teaching are; weight too left sided , and open shoulder alignment. These are both caused by the alteration with the ball position for the driver. As it's moved left in the stance for a right handed player, the weight tends to go with it, and the shoulders open at the same time. Read more.......
Swing Tips
Lots of people have asked which swing model they are and how do they know which one will suit them. Here is a straight forward test to see which model will suit your overall flexibility, strength and physical condition. Read more.......
Galvin Green Dwayne INSULA sweater

view other products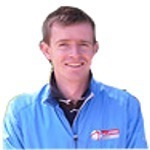 This monochrome pullover has been a mainstay in Galvin Green's range for a few years and oozes traditional style, which is why we think it's going to appeal to so many of our members.
Every round wearing this Dwayne pullover will be one of comfort and warmth thanks to the excellent thermal insulation that its INSULA fabric provides. Its classic aesthetics mean that Galvin Green has created a presentable option to be worn both on and off the course.
Key features include:

Half-zip pullover that can be worn as a mid-layer or as your outer-layer
Soft, stretchy and snug that is specially developed for golfers
INSULA fabric provides long-lasting thermal insulation
As with all of Galvin Green's range, the Dwayne is available in a range of sizes, not to mention three different colours, so be sure to come and try one on next time you're down the club.