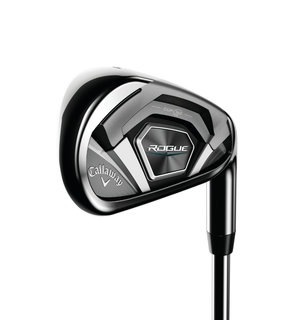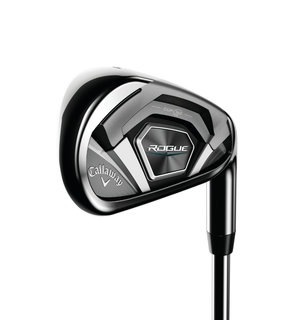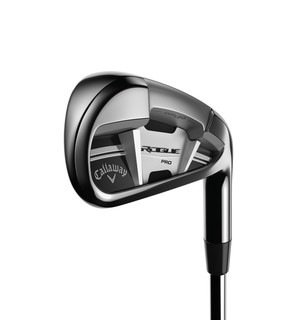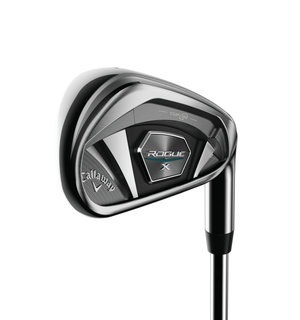 Exercise to Strike up on a Modern Driver
Two common faults I often see with a driver set up when teaching are; weight too left sided , and open shoulder alignment. These are both caused by the alteration with the ball position for the driver. As it's moved left in the stance for a right handed player, the weight tends to go with it, and the shoulders open at the same time. Read more.......
Swing Tips
Lots of people have asked which swing model they are and how do they know which one will suit them. Here is a straight forward test to see which model will suit your overall flexibility, strength and physical condition. Read more.......
Callaway Rogue Irons
view other products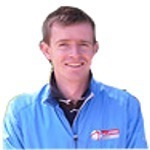 For this iron family Callaway has given us three models we can try, one that's compact and workable, one that's all about power and distance, and one that sits nicely in between.
All three of the Rogue iron models use elastic-urethane to reduce vibrations without compromising the fast ball speeds they produce, which gives you a great combination of distance and feel.
Key features and benefits:

Rogue irons combine 360 Face Cups with Variable Face Thickness
360 Face Cup with thinner edges boosts distance on off-centre hits
Variable Face Thickness helps the face flex for more distance
Precise tungsten weighting aids optimum launch and control in each loft
Lower CG in longer irons helps higher launch for longer carries
Higher CG gives short irons added control and workability
More workable Rogue Pro iron available with smaller head and less offset
Lighter, more forgiving and longer Rogue X iron also available
With a whole host of shaft and grip options to choose from, plus heads from 3-LW to consider, we'd recommend a full custom fitting to ensure you get the perfect set for your needs.