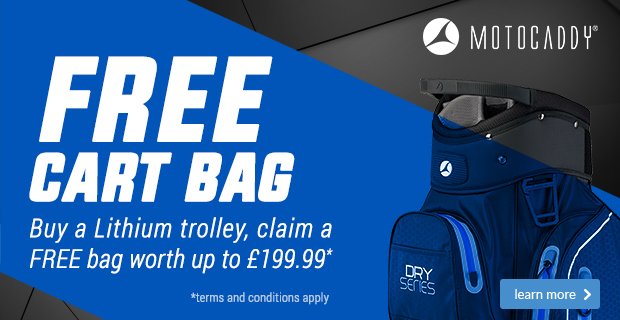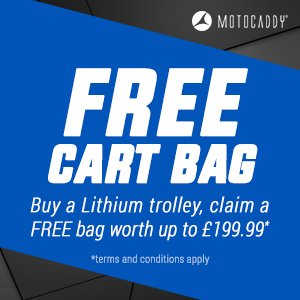 Buy a Lithium trolley and claim a FREE bag

We all love getting something for nothing, and that's why we're sure you'll love this current offer in-store...
When you purchase a new Lithium Motocaddy trolley from us before the 24th December 2017, you can claim a FREE Motocaddy cart bag!
Motocaddy's electric trolley range is second to none with a product to suit everyone. If you're after a compact trolley to fit within a small space inside your car boot then look no further than the small-folding M-Series line-up. However, if you're after a gadget-packed trolley then something like the S5 CONNECT will be right up your street.
Remember, this offer is only available until the 24th December so take a look at Motocaddy's extensive range before coming to see us in-store.
Terms and conditions are available on the Motocaddy website.

Exercise to Strike up on a Modern Driver
Two common faults I often see with a driver set up when teaching are; weight too left sided , and open shoulder alignment. These are both caused by the alteration with the ball position for the driver. As it's moved left in the stance for a right handed player, the weight tends to go with it, and the shoulders open at the same time. Read more.......
Swing Tips
Lots of people have asked which swing model they are and how do they know which one will suit them. Here is a straight forward test to see which model will suit your overall flexibility, strength and physical condition. Read more.......